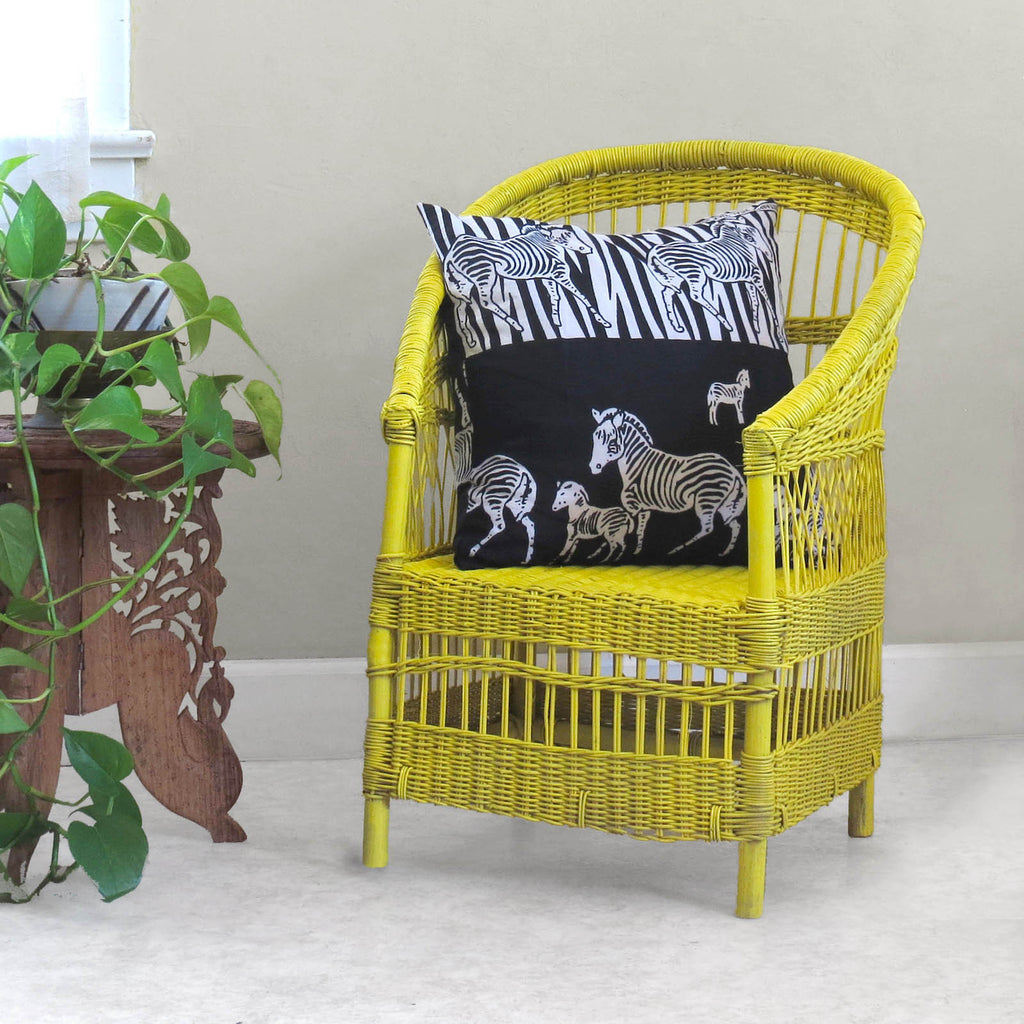 Set of 2 Kid's Woven Malawi Chair - Yellow or mix & match
Set of 2 chairs
Comfort and style don't need to be compromised due to age! Kids love sitting in the Malawi Chair. And so does Lilikoi!
The natural beauty of Malawi cane artistry takes a modern seat in the sun, woven with a rich sense of tradition. These gorgeous works of art are 100% hand-made from the wood of the indigenous blue gum tree and cane from the shores of Lake Malawi- sculptured rises and curves in a sheltering frame, intricately woven. 
Yellow (Also available in other colors)
This chair is available in natural, bright green, pink, blue or any color of your choice! Please contact us with inquiries. 
Handmade
Frame: Solid wood from the blue gum tree
Natural Cane
Outdoor-safe; store indoors during inclement weather and when not in use
Made in Malawi
18" x 17" x 25"
7 lbs.
Shipping included within the continental US