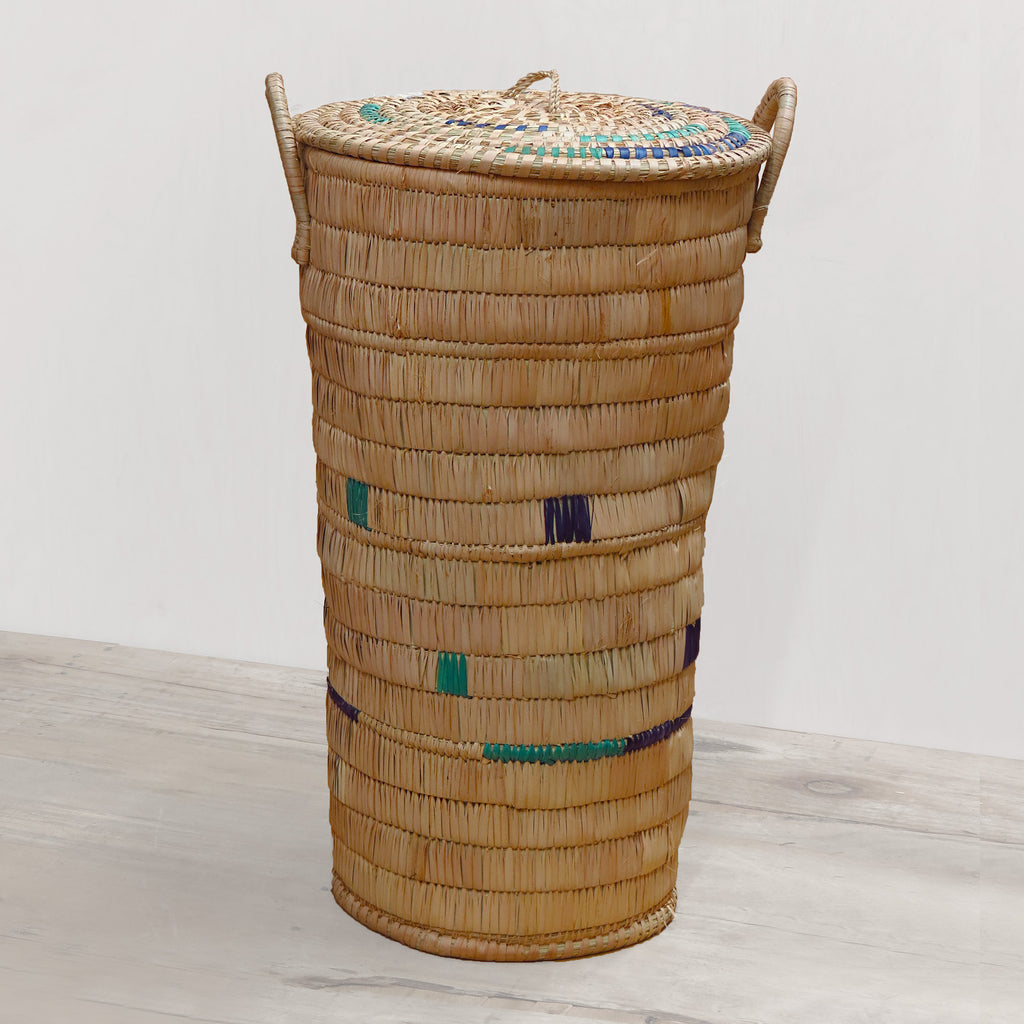 This tall, cylindrical basket has a whimsical vibe and is a real space saver. 
Handmade by villagers in Malawi- A nice large heavy duty basket with unattached top. Green and purple accents enliven the design. All baskets are hand woven out of palm leaves and dyed in local natural dyes. 
A centuries-old craft tradition, African basketry is both utilitarian and aesthetically pleasing. With generations of tribal knowledge, artistic weaving skills and natural resources, Malawian weavers are some of Africa's finest craftsmen. The basket is created using an open weave technique the basket is coiled free hand with natural and dyed palm fibers.